Buying, Spending and shopping with Ethereum | Using your Cryptocurrency
January 29, 2019
January 29, 2019
How to Buy, spend and Shop With Ethereum and Actually Use Your ETH
Cryptocurrency like Ethereum, the second largest cryptocurrency behind Bitcoin make a lot of sense to be used to buy, spend, and pay for goods. Buying something with Ethereum is something that we should all participate in if we want cryptocurrency to be more adopted. The goal of Forra is to allow people to have a great experience spending Ethereum on something. Buying something with Ethereum and ultimately making that purchase is what will drive adoption. When you pay with Ethereum using Forra you can be assured that the seller is getting the most of their sale. On Forra we pride ourselves on being the go-to solution for someone looking to spend Ethereum.
There are several benefits to spending your Ethereum. When you pay for your goods in Ethereum multiple people reap the benefits. Let me explain.

Where can you spend your Ethereum
Forra offers options to spend ETH at major online stores including Amazon, and eBay. You can also buy things using Ethereum from one of our many individual users. We are going to continuously keep adding services and products to Forra. We want to include stores and sites from all over the world. If you would like to start selling your goods on the place to spend your Ethereum please Sign up here.
Spending your Ethereum on services is also going to be a feature within Forra. We are creating the future of Buying, spending, and paying using Ethereum.
The Benefits of Spending, Buying, and Paying Using Ethereum
There is a clear benefit to spending your Ethereum. When you pay for something using Ethereum you are directly responsible for contributing toward adoption. In addition to contributing to that adoption, when you pay for something using Ethereum it is most likely cheaper.

The major benefit of spending your Ethereum and using Ethereum to pay for things is that this will drive the price of Ethereum up. Transactions and demand for the cryptocurrency is what will make the price of Ethereum up.
Do yourself the favor and actually spend your cryptocurrency.
How to Spend your Ethereum on Something
These are the steps to follow which allow you can shop with Ethereum anywhere: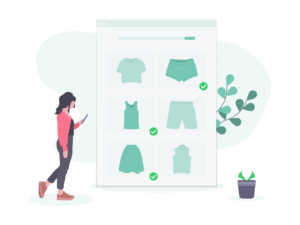 The product you want to spend your Ethereum on can be anything on Forra. If you do not see the product you would want to purchase you are more than welcome to suggest that item. Suggested items will be listed on Forra.
You can suggest a product to us by reaching out via Email, our discord, or just messaging us. We read all suggestions, and take each of them very serious.
Forra is the go to place for people to buy things with Ethereum, Spend your Ethereum, and Pay for things in Ethereum.