The Best Places To Spend Your Cryptocurrency And Why
September 11, 2018
September 11, 2018
Places You Can Spend Your Cryptocurrency
With everyone talking about cryptocurrency I wanted to take the time to explain the things you can do with your cryptocurrency. There are some amazing places you can spend your crypto. Spending your cryptocurrency and using these digital assets will help the adoption rate of any coin. This article explains not only where to spend your cryptocurrency but the best places to spend your cryptocurrency.  
As the fiscal year starts to wrap itself up, and cryptocurrency had a bit of a consolidation year. What can be a better time than now to look forward to the use of cryptocurrency in your life?  Here are a couple of places you can spend your cryptocurrency like normal fiat cash.
Businesses That Allow You To Spend Your Cryptocurrency
Cryptocurrency as a whole needs tools so that you are able to spend crypto like a normal currency. These tools for spending cryptocurrency will be what forces adoption and new uses through the roof. Let's take a look at some of the places to spend your cryptocurrency. 

Forra – A Place To Buy And Sell Everything For Cryptocurrency
In a time when buying things online have become more and more convenient with promises of fast shipping, cheap prices, and a great user experience, of course it was inevitable for a cryptocurrency market place to be created. Meet Forra, an online marketplace like Ebay and Amazon with no seller fees, how is this possible? By only accepting cryptocurrency. Forra plans to launch a beta sometime during September and when launched it will be the cheapest place to do commerce online. Forra will be accepting Ethereum as the only payment method for now and the web app will be compatible with the browser extension MetaMask which acts like a middle-man wallet to transfer funds quickly and efficiently online. Forra even has plans on having its on ERC20 token that will be given to the buyer and seller to after a transaction is made on the website. This token giving buyers and sellers alike incentives to sell on the site, as the tokens can be redeemable for goods in the future.
OpenSea – The Digital ERC Marketplace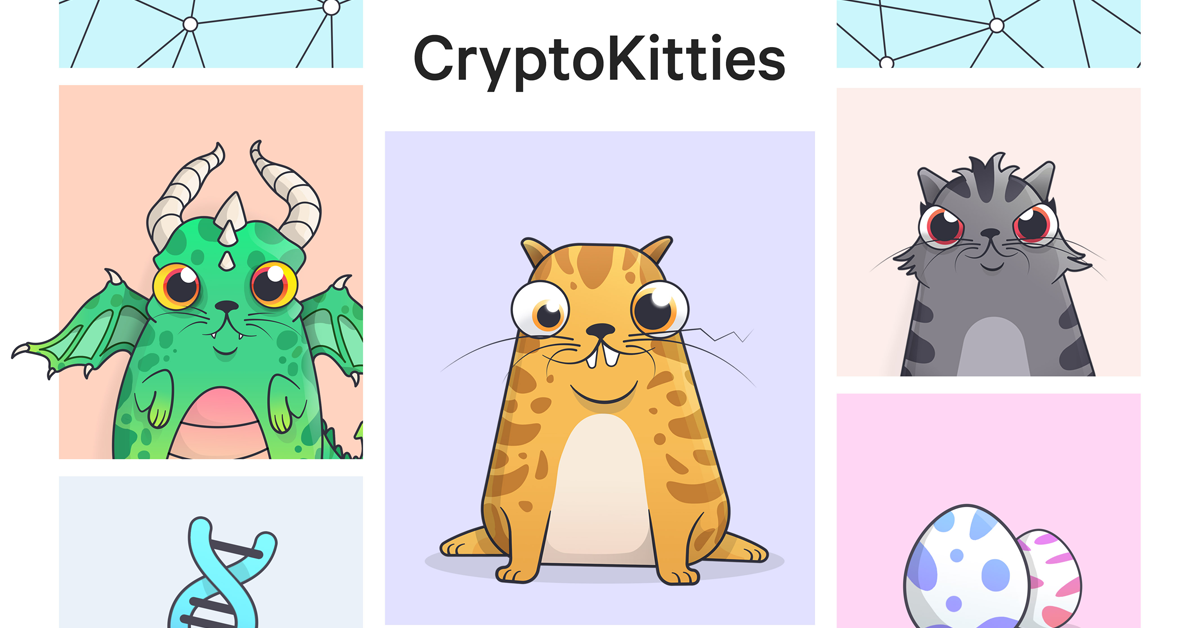 Unlike Forra, which focuses on being a marketplace for physical goods, some other websites focus on selling digital goods, like OpenSea. Open Sea is a digital marketplace for intangible products like digital art, pets, and land. Products such as Crypto Kitties, Ethermon and Hyper Dragons are ethereum based products that can be bought and sold on Open Seas. Open Sea is also compatible with MetaMask, which is incredibly convenient. Most of these digital products include some sort of gaming or interactive part of the product to keep users interested. Crypto Kitties for example, can be bred and help you expand your kitty collection.
Crypterium – The Upcoming Token Store
If you want to spend your crypto on any occasion you are in luck because Crypterium has the solution. Cryptorium is a mobile application that is the solution to using your cryptocurrency as a source of payment. Once you create an account you will be issued a virtual card that is linked up to your crypto wallet and you can add this card to your Android Pay, Samsung Pay or Apple Pay account. The Crypterium app is only accepting Ethereum and Bitcoin as of now, but plan to expand to using more of your favorite cryptocurrencies, such as, Ripple, Litecoin, Dash, Neo, Iota, and Monero. Crypterium's ERC-20 token, dubbed CRPT is also accepted as a form of payment on their application and after each transaction using Crypterium a fee of 0.5% of the transaction in CRPT is taken from user's account and burned. The burning of the CRPT is supposed to help the coins circulation and keep a more consistent priced token. As explained by the FAQ page on Crypterium.
"… if you pay for a $100 purchase with Crypterium app, when CRPT is worth $0.5, you'd burn 1 token. But if the CRPT price increases, for example to $2, you'd only need to burn 0.25 CRPT for the same transaction. Simply put, the token-burning rate will be constantly decreasing. Think of it as an asymptote graph. Moreover, CRPT token is not an integer with 18 digits after the decimal point."
Crypterium is helping close the gap between crypto users and shopping.
OverStock.com
OverStock, the online giant that was founded over 20 years ago shocked the crypto world when it was one of the first retailers in the world to accept Bitcoin has a means of pay back in 2014. OverStock specializes in surplus merchandise from manufactures and created an online commerce for items like furniture, jewelry, kitchen supplies, clothes, and more. Overstock is still one of the most viable places you can spend your cryptocurrency and with the amount of inventory they have you'll have plenty of things to choose from.
Pizza For Coins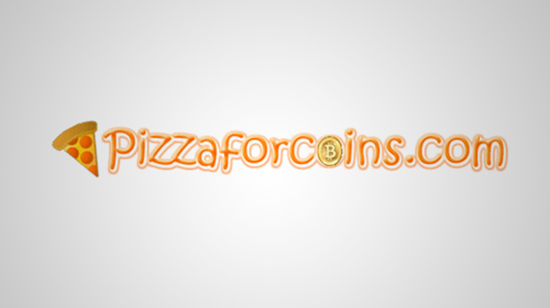 Pizza For Coins a great place to spend your crypto. It is a website where you can order any meal from many local pizzerias, and then have the pizza delivered right to you. Pizza For Coins is only of the few websites that let you pay with over a selection of over 50 different coins, so, if you are heavily invested into some alt-coins and want a quick bite to eat in a pinch, Pizza For Coins might be your best option. Spending your cryptocurrency on food is nothing new. The first thing bought with bitcoin was a pizza. If you are looking for a place to spend your cryptocurrency, ask your local pizzaria, or just check out pizza for coins.
Spend Cryptocurrency By Donating It
If you have a deep desire to donate your cryptocurrency to projects and organizations that you are passionate about, fret not, more and more organizations are beginning to see the sun and are accepting cryptocurrency. Here are a few examples from the many organizations that accept cryptocurrency as a donation.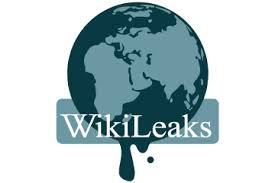 Donating with Cryptocurrencies might not be incredibly popular now, but as the technology continues to evolve and the more it adapts, we could see that change.
Use Shopify And Ecommerce Stores To Spend Cryptocurrency
The number of Shopify stores accepting cryptocurrency has been increasing lately. If you are looking to spend your cryptocurrency you should look for Shopify stores that are accepting cryptocurrency. A Shopify store can be or sell anything. In order for your Shopify stores to start accepting crypto, you should look into the bitpay plugin. On WordPress, there are a few plugins that allow you to spend cryptocurrency on site. There is paybear.io,  Gourl, and Mollie payments All of these plugins will allow you to enable your site to accept crypto. Once the site owner accepts crypto you can spend your crypto on site.
Spending Cryptocurrency On OpenBazaar
Openbazaar is another way to spend your cryptocurrency. OpenBazaar has been around for well over 2 years. It has had its ups and downs throughout that time. The Marketplace is a promising place to spend your cryptocurrency due to its decentralized nature.
Spending Cryptocurrency To Support The Network
New viable places to spend cryptocurrency are popping up all the time. The most valuable place to spend the cryptocurrency is on the network itself. Typically the network is the best place to spend your cryptocurrency due to that utility giving it that place. There are a few cryptocurrency projects that come to mind. Ethereum, Neo, Eos. The people that are making the dapps that serve as a place to spend cryptocurrency will drive adoption and thus the price up. Spending your cryptocurrency is very healthy for the network as a whole. 
Networks have fees, Ethereum in particular calls these fees gas. These gas fees happen with each transaction. The gas fees avoid network spam, and support the miners that serve as nodes in the network.
Spending Your Cryptocurrency Like Cash
There are plenty of ways to spend your cryptocurrency. Spending your cryptocurrency like traditional fiat cash is a great idea for the entire cryptocurrency industry. Anything to introduce new people to blockchain and grow the market cap of the cryptocurrencies that we love. 
Giving more to the seller
One of the best parts of spending your cryptocurrency is giving back to the business you are supporting. One of the downfalls of fiat is the number of people that dip into your pockets just to do business. For example, in order to do business, you would need to at the very least setup a credit payment system. Credit card companies take up 2% + $.3 just to make the transaction happen. The business owner who is selling something has to pay unavoidable fees such as credit cards, and marketplace fees like Amazon or eBay just to make a sale happen. When you spend cryptocurrency you are typically avoiding this and giving the fees back to the sellers.
If you like a businesses product and want to support them make sure they get the most of your money.
In Order To Spend Cryptocurrency You Will Most Likely Need The Following Tools
Metamask – or similar tools to spend your cryptocurrency
Metamask is a tool that allows your browser to communicate with the blockchain. apps that communicate with a blockchain are called dapps. Most dapps are on the Ethereum blockchain. In order to use the majority of dapps and blockchain related services you will need to download metamask in order to spend your cryptocurrency.
Exchange account or way to obtain cryptocurrency before spending
In order to spend crypto you must first have it. Obtaining crypto is easier than ever. The majority of people who have cryptocurrency to spend purchased it from an exchange. Exchanges are the most scalable and common way to get crypto so it makes sense that the majority of people get their cryptocurrency this way. We would recommend using the following exchanges.
Coinbase

Binance

Gemini
These exchanges will give you ample options to buy cryptocurrency. Where you spend it is up to you.